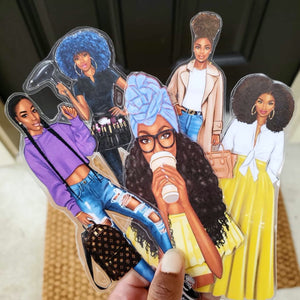 Love them all!!
I have purchased these twice!!! They are so beautiful and make great gifts for my friends. Thanks for making them affordable.
Very happy with the whole order!
Love!
I love my bookmarks! I can't wait for additions so that I can get more sets; already have two!
Love my bookmarks!
I love my bookmark set. They are very good quality and they were shipped promptly.
I love them, my kids thought they were o.k.
I bought these book marks for Christmas for my kids. My daughter (9) likes them. I gave my son (7) the only 2 male bookmarks out of the Black Lives Matter ones. He told me he flat out didn't like them. I think they're great. Can't wait to see what you come up with next.
---